5 Steps to Your Personal Injury Claim
You're hurt in an accident. Whether it's a car, truck or motorcycle accident—or a slip and fall or other injury on hazardous property—it disrupts your life.
The pain you experience is physical, emotional and financial.
A personal injury claim can get you the compensation you need to move beyond what happened and onto a better path.
But the personal injury lawsuit process is detailed and complicated. You need an experienced lawyer whose mission is to get you full compensation—and stand up to the big insurance company.
To help you understand what you'll see along the way, the lawyers at Schiro & Themer explain the "5 Steps to Your Personal Injury Claim" on this page.
The steps come in two major phases:
Before a lawsuit
During a lawsuit
We provide Help When You Need it Most in Springfield-Decatur, Champaign-Urbana, Danville and across Central Illinois.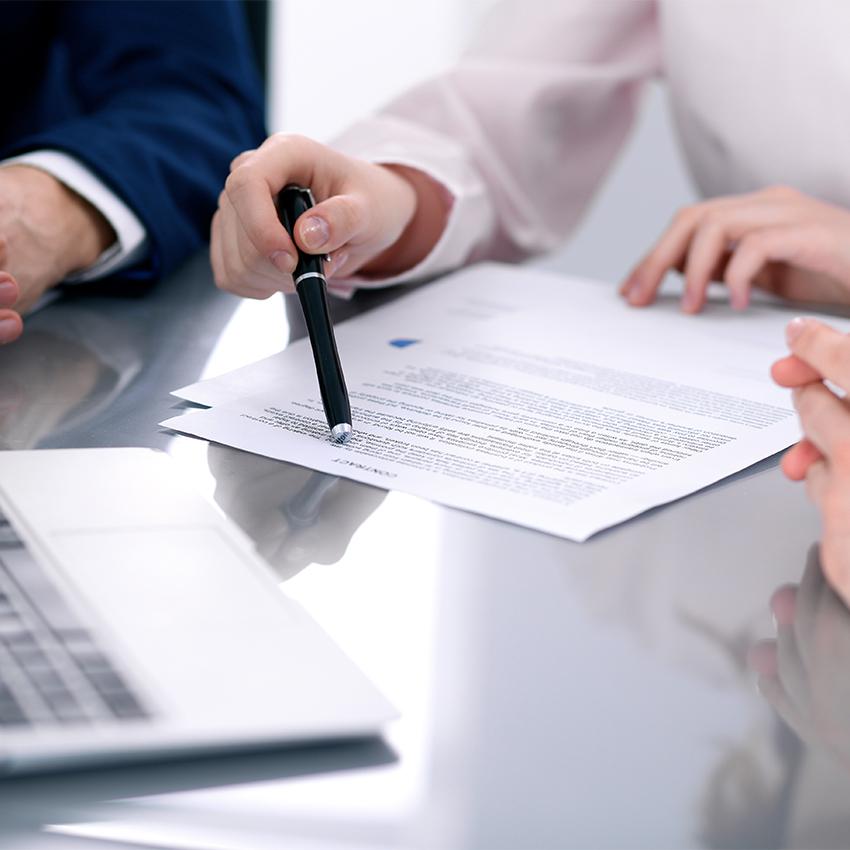 This how the personal injury claims process starts:
Step 1. The Investigation Phase
After the accident, your attorney gathers police reports, interviews witnesses and collects any other important information.
Your attorney gives you advice on seeking medical treatment and checks to be sure you're receiving the care you need.
Working with an attorney soon after your accident protects your ability to get a substantial settlement later.
Step 2. Starting Your Claim
You complete your medical treatment. Or, if your injuries will leave a permanent impairment, you reach a point where your condition is stable.
At this point, you and your doctors can determine what kind of ongoing medical care you'll need in the future, which is important in negotiating a settlement.
Now your attorney begins to discuss settlement checks with the person who's at fault, or their insurance company. This is when you really want an experienced attorney working for you—to be sure you get full and fair compensation.
Most cases settle before any lawsuit gets filed.
You can start at Schiro & Themer by having us evaluate your case. We don't charge anything for an initial consultation.
When you enter the personal injury lawsuit process, this is what happens:
Step 3. Filing a Lawsuit
Sometimes, you just can't get a fair agreement on a settlement. That's when you need to file a lawsuit in court.
So you begin the process of litigation. The courts have highly specific requirements for the way this process unfolds. To do it right, you need a lawyer.
Step 4. Discovery
Once your lawsuit is active, both you and the opposing party have the right to obtain information. This step is called discovery.
Your attorney and the attorney for the insurance company or other driver answer questions in writing. Both sides request documents from each other.
Then you go into depositions. Depositions are sworn statements under oath. You, the people you're suing and witnesses could all give depositions. A court reporter is there, recording what everyone says.
Depositions are one of the most important parts of preparing for a trial. They're designed to prevent any unfair surprises from coming up at the trial.
But often, once people go through the deposition process, they settle the case before it reaches a trial.
5. Trial
Sometimes, you've got to go to court. It's rare, but in certain cases it can be the only way to get all the compensation you deserve for your injuries and losses.
In a trial, a judge or jury determines who's at fault and awards compensation to the injured party.
Presenting evidence in court comes with complex legal requirements. You need an attorney who knows how to take a case to trial.
Not only that, but you need an attorney who's willing to go to trial in the first place—if that's what it takes to get you maximum compensation.
Get Help Navigating the Personal Injury Claims Process
This process is probably new to you. But the lawyers at Schiro & Themer deal with it every day. We can guide you through.
You can't change what happened in the accident. But with a successful personal injury claim, you can change your future.
Call Us Toll Free
888-698-0720