Protect Your Financial Security
A spinal injury can dramatically change your life. The causes and symptoms vary from person to person, but no matter how your injury affects you, you might find yourself suddenly unable to work.
Spinal cord injuries can cause:
Uncontrollable muscle contractions or muscle atrophy
Incontinence
Paralysis
Pain
Breathing difficulties
Numbness in limbs
Inability to regulate basic body functions
A comprehensive study in the Journal of Spinal Cord Medicine found that 65% of people with a spinal cord injury can't continue working. A loss of income and employment benefits is devastating—especially when taking care of your injury requires financial stability more than ever.
This is a difficult time in your life, but the disability lawyers at Schiro & Themer can help you get through it. You can return to a sense of normalcy and greater financial security by qualifying for monthly Social Security Disability checks.
And if your spinal injury resulted from a car accident or an injury on the job, we can also help with your personal injury or workers' compensation claim.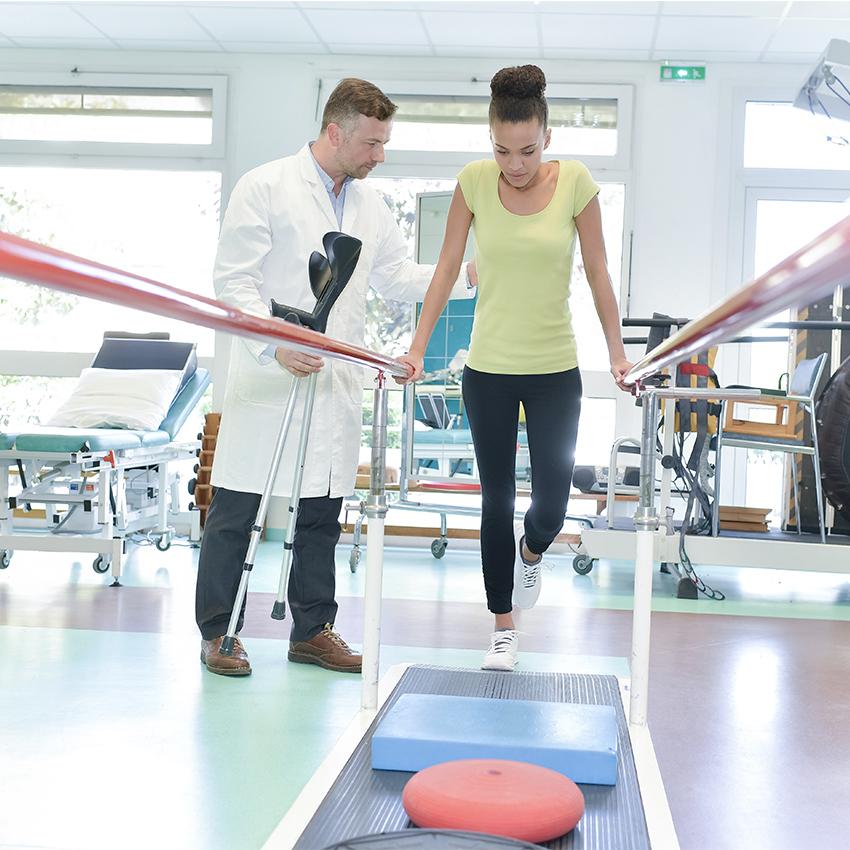 How to Qualify for Disability for Spinal Injuries
A spinal cord injury can occur in a variety of ways, from accidents to tumors to genetic disorders. The cause is less important to the Social Security Administration (SSA) than proving how your injury has limited your health and mobility.
These are some of the most common symptoms you can show to demonstrate disability due to spinal injury:
Paralysis in a major extremity
The loss of use of an extremity
Inability to walk effectively
Inability to use your arms and hands
Inability to remain in one position for more than short periods
Extreme pain
Social Security won't just take your word for it that your injury is severe enough to prevent you from working. You have to prove you're experiencing symptoms like the ones above.
Many people get denied benefits, but an experienced lawyer can increase your chances.
It doesn't cost you anything for Schiro & Themer to evaluate your options.
How to Apply for Disability Benefits
You need detailed information for a successful application for Social Security Disability benefits. Medical evidence is a key part of your case.
When you apply, provide records like these:
Medical imaging showing damage to your spinal cord
Thorough reports from all the doctors you've seen
Hospitalization and surgery records
A list of treatments you've tried and how they affect you
You have to use evidence like this to prove that your health problems are severe enough that you can't work in any capacity—and that your condition will last at least a year.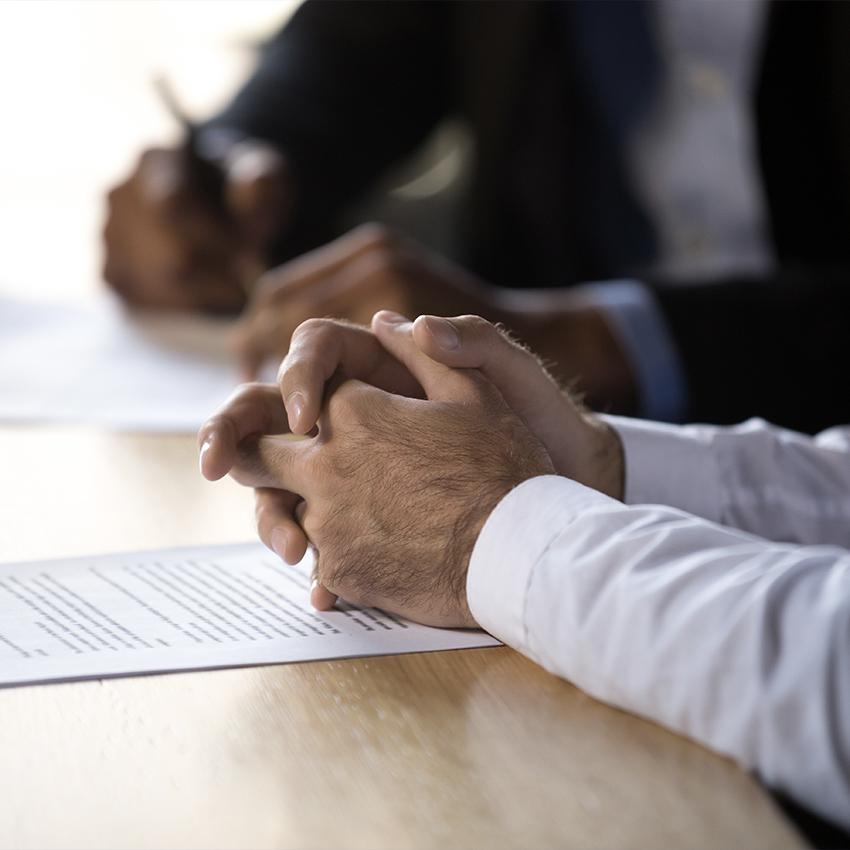 Get Support for Your Disability Claim
The best way for you to prove your case is to gather as much medical evidence as you can, follow all treatment plans from your doctors, then seek help from an experienced disability law firm.
It can make a big difference to have someone on your side who knows the complicated Social Security system, regulations and procedures.
And at Schiro & Themer, we can help maximize every form of compensation available to you by pursuing personal injury or workers' comp claims, if needed, for your spinal injury.
If you live in Springfield-Decatur, Champaign-Urbana, Danville or anywhere in Central Illinois, and a spinal cord injury has forced you off work, call Schiro & Themer to start reclaiming your life.
HOW TO WIN DISABILITY BENEFITS FOR SPINAL INJURIES
Whether it happened at work, in a car accident or for any reason, a spinal injury can disrupt your life. If you can't work, Social Security Disability helps you hold on to your financial independence. Learn more in this chart from the experienced lawyers at Schiro & Themer. We provide help when you need it most in Champaign, Danville, Decatur and across East Central Illinois.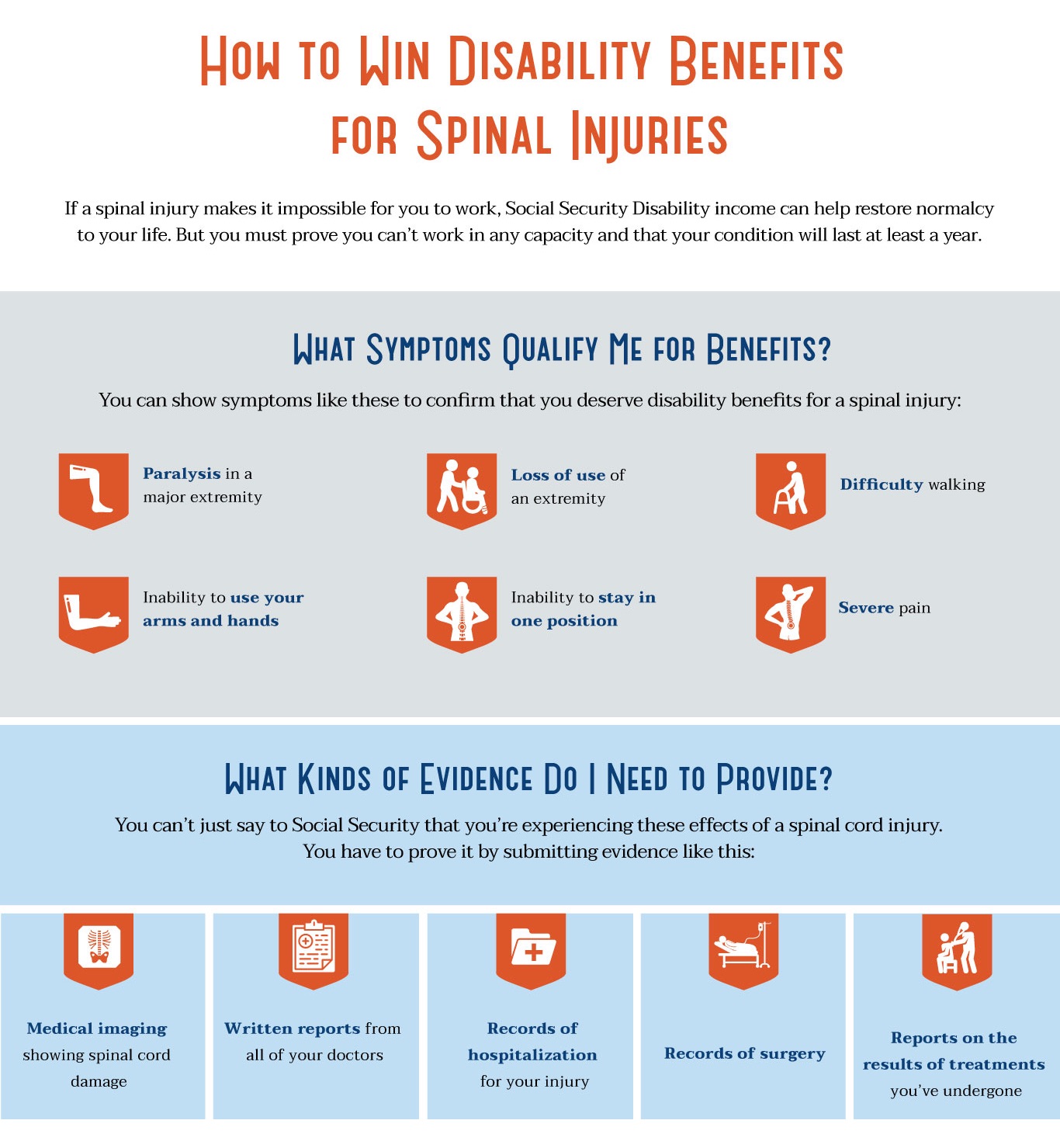 FILL OUT THIS FORM TO GET HELP WITH YOUR CASE
Call Us Toll Free
888-454-1721